For a complete listing of the daily morning and afternoon announcements, please look at the top left of the page and click on Announcements. You will be able to see the scrolling announcements that are made at EHS each day.
Seal of Biliteracy
Click here to complete the Seal of Biliteracy Google Form!
School Report Cards Released
The South Carolina School Report Cards have been released. Please click on the links below to view report cards and other items that may be helpful in reviewing the informaiton.
Guide to the 2018 SC School Report Cards
A Parent Guide to State & Local Report Cards
Follow Emerald High School on Twitter @EmeraldGwd50.
There will be an SAT/ACT workshop Friday, January 25th at GHS from 8:30-3:30. The cost is $50. This will be counted as a school approved activity day. You must pay Mrs. Ficklin before January 18th to participate.
Attention Senior Class! Mrs. Whittington is re-opening registration for Senior Recognition Ads for the Yearbook. If you or your parent wishes to purchase a Senior Ad, please see Mrs. Whittington in room 602 for information. The deadline for ads is January 18th. No Senior Ads will be accepted after that date.
A representative from Piedmont Tech will be at Emerald on Jan. 31 to administer the Accuplacer test. Accuplacer is needed to take dual enrollment courses and to attend Piedmont College. Students must first apply to PTC and be assigned a P number in order to sign up for testing. Testing will be in lab 615 from 10-12 on the 31st. The deadline to sign up in the Media Center is Friday, January 25.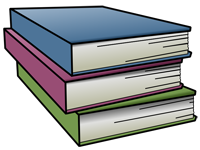 Media Center overdues will be run Tuesday, January 22. Please return any books that are overdue to the media center before Tuesday so that you are not charged for your books.
The 2019 yearbook is on sale now! Don't miss this opportunity to get the official story of the entire school year. The cost of the yearbook is $70. Reserve your copy today at jostensyearbooks.com or bring the order form and payment to Mrs. Ficklin in the front office.
Congratulations to the following students and staff members who were chosen as students/staff of the month!
9th grade: Mattison Swartzentruber
10th Grade: Diamond White
11th Grade: William Parks
12th Grade: Tavannah Carroll
Faculty: Jay Adam Pearson
Staff: Jamie Blount
Sign up for Alive at 25! The class is from 3:45 until 8:15 p.m. Students must go online at SCNSC.org to register and pay for the class. The cost is $40.
Four Greenwood 50 students passed the Oracle Certified Associate (OCA), Java Programmer exam in the fall of 2018. The OCA exam is designed for people with technical backgrounds who have been working in a professional capacity. It is an impressive accomplishment that these students passed the OCA exam without professional experience. Emerald High School is an Institutional Member of Oracle Academy. In addition to their coursework in Oracle Academy, the students participated in dual enrollment courses offered through Piedmont Technical College. They took Introduction to Java Programming (CPT 236) and Advanced Java Programming (CPT 237).
Pictured left to right: Brady Bagwell (GHS), Juan Mariscal (GHS), Ted Jenks (instructor), Patrick Smathers (EHS), Justin Mathis (GHS).