For a complete listing of the daily morning and afternoon announcements, please look at the top left of the page and click on Announcements. You will be able to see the scrolling announcements that are made at EHS each day.
Seal of Biliteracy
Click here to complete the Seal of Biliteracy Google Form!
The release of the new report cards, originally scheduled for November 15, has been postponed. The South Carolina Department of Education has tentatively set November 29 as the new public release date. Please take a few minutes to review the School Report Card Guide prior to the release. These report cards will be the first cards issued under an accountability system that meets the mandates of both state and federal accountability. Ten key areas are measured on the report cards.
Follow Emerald High School on Twitter @EmeraldGwd50.
Interact is hosting another Blood Drive on Saturday, December 1st! Everyone who donated with us last time is eligible again! Remember you must be 16 or older. Parent permission forms for those donors who are 16 will be available at the table during lunch or in the front office. Perks of signing up: Your donation helps save lives! You receive a sweatshirt or beanie hat for donating! You can earn cords for graduation if you donate 3 or more times. See an Interact member at lunch to sign up! You can also bring a family member or friend who is eligible to donate with you on December 1st, so spread the word!
The adventurer's League will be hosting a Super Smash Brothers tournament on November 30th. The cost is $5 for the entry fee, with the possibility of buying back into the tournament once for a $3 fee. The tournament will follow standard EVO rules. Please bring the $5 to Mr. Holley who will give you a receipt and register you for the tournament. The tournament is open to both Emerald and Greenwood High School Students.
Herff Jones will be here Friday, November 16th during lunch for senior make-up graduation orders. A $100 down payment is required. Juniors and seniors may also order class rings. Ring packets are available in the front office.
The 2019 yearbook is on sale now for the lowest price of the year. Don't miss this opportunity to get the official story of the entire school year. If you order today you can get this $70 yearbook for a sale price of just $60! Reserve your copy today at jostensyearbooks.com or bring the order form and payment to Mrs. Ficklin in the front office. The $60 price will be until Christmas break.
Senior Class Graduation Make Up Orders- Herff Jones will be here November 16th during all three lunches to take orders for graduation supplies. A $100 deposit is required. Also, juniors and seniors may order class rings at this time.
Congratulations to the following students and staff members who were chosen as students/staff of the month!
Senior- Stone Strickland
Junior- Natalie Jones
Sophomore- Jonah Sims
Freshman- Abby Johnson
Teacher- Laura Padgett
Staff- Kay LeRoy
#useYOURvoice; is a campaign awareness started by three health science students at the GFRTC on a mission to educate, bring awareness and prevent suicide. Takiya Hunt (GHS), Tijona Freeman (NSHS), and Diamond Miller (GHS) created this campaign with assistance from their Health Science Instructor Angie Stone. They will be traveling to Charleston, SC in March to present the campaign before a panel of judges at the state HOSA(Health Occupations Students of America) convention. The young ladies hope to continue this campaign and make a difference in the lives of others. The goal is to go state wide and eventually world wide with this campaign. Please support them in their efforts by clicking on the link below to order a short/long sleeve T-shirt. Attached is a picture of the T-shirt and logo for their campaign. Thanks in advance for Helping Them Help YOU!
Sign up for Alive at 25! The class is from 3:45 until 8:15 p.m. Students must go online at SCNSC.org to register and pay for the class. The cost is $40.
Congratulations to the EHS Aerospace Engineering Program on being the best in the country! Only 29 students in the nation scored Advanced on the EOC exam and 11 were EHS and GHS students! Congrats to these students and their Instructor Josh Buchanan!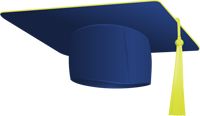 Mid year graduation is January 3.