For a complete listing of the daily morning and afternoon announcements, please look at the top left of the page and click on Announcements. You will be able to see the scrolling announcements that are made at EHS each day.
Students in Grades 4-9 will bring their SC READY and SCPASS score reports home on Friday, September 14th. District 50 has created a presentation that will assist parents in understanding their child's score reports.
Click here to see the presentation
Follow Emerald High School on Twitter @EmeraldGwd50.
Please read the following information about metal detectors at schools.
Homecoming- October 1st-October 5th
Theme days for Spirit Week are:
Juniors! It's time to order your Emerald class ring. Herff Jones will be here Friday, Sept. 28th during lunch in the cafeteria to take ring orders. Down payments start at $60. Parents order night is Thursday, September 27th from 5-7 pm. Any senior wanting to order may do so as well.
The FALL ASVAB interest inventory will be given Thursday, September 20th, at 8:35 a.m. in lab 615. The ASVAB is designed to assist students in choosing a career field based upon their individual strengths, interests, and preferences. Student must be 16 years old and Taking the ASVAB does not mean you are making any commitment to the military. Interested students may sign up in the media center.
CELEBRATING HOPE is the theme for the Relay for Life T shirt design contest.
Entries are due October 19 to the media center.
The winner will receive a $200 cash prize and be recognized on stage at the local Relay.
See the flyers around school for more information.
Congratulations to the EHS Aerospace Engineering Program on being the best in the country! Only 29 students in the nation scored Advanced on the EOC exam and 11 were EHS and GHS students! Congrats to these students and their Instructor Josh Buchanan!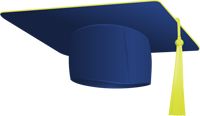 Mid year graduation is January 3.
Go to www.scnsc.org to register and pay for the Alive at 25 class. After completing the class, you will need to print your certificate. You will present this certificate to Mrs. Ficklin when you are ready to purchase your parking permit, along with $15, schedule and a completed permission form. Permission forms are available in the front office. Again, go to www.scnsc.org to register and pay for the class.